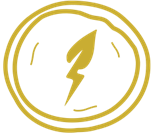 Energetic Efficiency
Wood is a natural material that doesn't create thermal breaks and has no thermal inertia. In combination with ecological latest generation natural isolation materials (rock fiber, wood fiber, hemp and sheep wool) it yields a high thermal resistance. For instance, the efficiency of a wooden wall of 0.3 mm is equivalent to a brick or AAC wall of 0.7 and 1 m.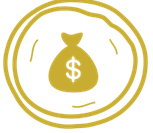 Financial Efficiency
Due to the way these houses are built and the way they are carefully planned, they are faster to build compared to houses of concrete or masonry. You will save both time and money.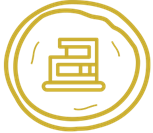 Original Concepts
The architecture of wooden house includes several variants of constructive concepts and ideas, according to the project of each individual client. The concepts are original and fit well in any environment, be it a city, a mountain top or the seaside. Moreover, wood is versatile and the combinations of materials are more numerous compared to a traditional house. And let's not forget the wood elements (beams, panels, flooring) which convey a unique charm to the house.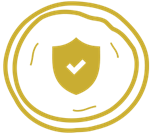 Safe and reliable
Wood is an elastic material, which makes wooden houses more resistant to earthquakes. Furthermore, this material is treated with various substances that give it weatherability. In addition, the stratified beams have the highest fire resistance, preserving bearing force longer than steel and concrete. A proof are wooden houses and other wooden structures that have lasted for several generations.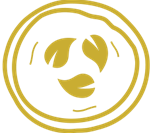 Eco-friendly
Not only are they inspired by nature, given the materials used, but wooden houses are also integrated in the environment through their low energy consumption and low emissions. Wooden houses, compared to traditional houses, emit 23% less polluting substances in the environment. Thus, the house will be integrated in the environment from all points of view.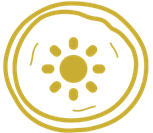 Healthy interior climate
Wood ensures a balance of the interior humidity and creates a healthy air. Furthermore, each minute spent in a wooden house will charge you with nature's energy. As far as wooden structures go, they have no interference with the magnetic field of the Earth, which are harmful to human health, compared to metallic or concrete structures. In addition, the presence of wood is an anti-stress factor. In wooden houses, the interior temperature is constant, there are no cold walls or hard to heat rooms.